Should Kids Have Weight Loss Surgery?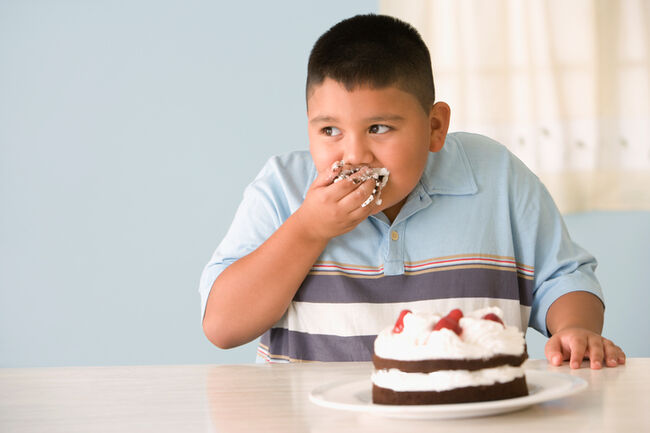 Harvard researchers say more kids and teens should get weight loss surgery.
Obese kids are five times more likely to be obese as adults and have things like diabetes and heart disease, so Harvard scientists are calling for more kids to get the surgery now to prevent future issues.
They compare it to other childhood diseases. Dr. Fatima Stanford of Massachusetts General Hospital said, "We can't have pediatric cancer go untreated. It can lead to death. Obesity is the same, but we see it as a lifestyle choice rather than a disease condition."
PAT'S TAKE: This hits home for me as I was an obese kid who got bullied a lot for it.
Food is an addiction. A lot of people don't believe this and just think you can put down the fork. It isn't that easy.
I believe we all have an addiction to something. Some are more visible, and more ridiculed, than others.
My physical NEED to put pizza in my face is real. Science proves that food can release the same pleasure making hormones as taking drugs, for some people. I am one of those people. It stinks.
Why can't I be addicted to exercise, like some of you are? I once knew a guy, thin as a rail, who HATED EATING. WHAT??? Why can't I have THAT problem?
Plus, food addiction (or whatever) is super problematic because you need food to, ya know, live LOL. Cheap, bad for you food is so much easier to get and budget for, sadly.
I think obesity should be treated in kids... but psychologically first. Not necessarily with surgery. You can fix the body, but to me fixing the mind first is everything. Everyone I have ever known to get weight loss surgery agrees with this. They had to be mentally ready for it so that they could continue down the right path.
What do you think? PatMcMahon@iheartmedia.com
Pat McMahon in the Morning on Y94. Weekdays, 5am to 10am! Listen on iHeartRadio

Pat McMahon
Want to know more about Pat McMahon? Get their official bio, social pages & articles on Y94!
Read more