Save Money on Your Wedding
It's wedding season, and they can be expensive to say the least. If you're still planning yours, you probably wouldn't mind saving a few bucks here and there, am I right?
Buzz 60 has a list of things they think you shouldn't spend money on, and I agree with it quite a bit so I figured I'd share.
I mean, if I were you I'd keep it simple, throw a BBQ and plan one amazing honeymoon instead of sicking so much money into one day... but I also get it. It's a pretty special day. So if you're going to do it here some ways to cut the budget back...
Cut out the wedding favors: They are adoable of course, but they almost alwasy end up in the trash. You've just thrown an awesome party... there's no need for a favor too.
Don't do live cocktail hour music: literally no one cares about the string quartet during cocktail hour, especially when the DJ could handle the music. I mean you're paying a lot for the DJ, put them to work. Also, let me ad, cut the live party band too. Sorry cover bands, all people want to do is dance to awesome music that they know and hear the versions from the the actual artists. Again, let the DJ (assuming they are good) do their job.
Skip the dessert table/Venetian Hour: Dude... Wedding cake is more than enough. Besides, most people are full and looking to dance and drink more -- not eat! If anything, the most genius thing I have seen is when you have a LONG reception and at the very end of the night when so many have been getting down and drinking their butts off you get pizza delivered. Not kidding. THAT is a GENIUS idea and way less expensive.
Take advantage of what the venue supplies: Let the venue provide the chairs, linens, and flatware if it's already included in the price. You don't need to rent out from another company for a whole lot more money. I get wanting things a certain way, but this is knit picky and NO ONE is going to care aside from maybe you.
More here: Buzz 60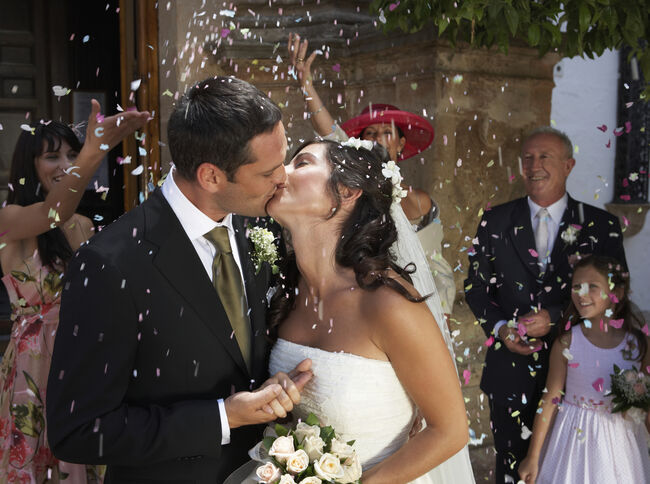 Pat McMahon
Want to know more about Pat McMahon? Get their official bio, social pages & articles on Y94!
Read more