Americans Officially Can NOT Afford Childcare
A new report by Child Care Aware of America finds that the cost of child care is basically un-affordable in all 50 states and the District of Columbia.
The cost of center-based infant care is 27% higher than the median household income for single working parents.
In fact in 35 states, child care fees for two children in 2017 were more than most people's mortgage payments. In 28 states the cost of center-based care for an infant was more than a year of tuition at a four-year public college.
Here are my thoughts... (past the pic)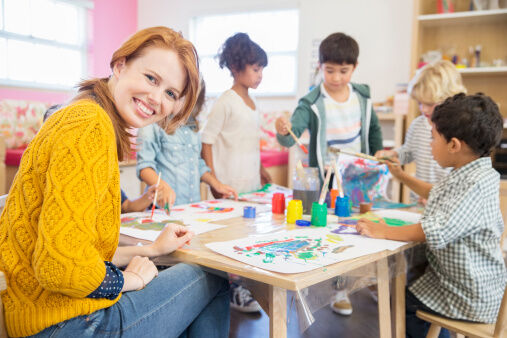 I can relate. See, I'm not from here. My family is not close, either. We don't have a network. We haven't met a lot of people with kids our son's age, either. Honestly, I know a lot of people say I should make friends with other parents and trade child care, but that's not practical. Our needs don't work for most families, long story short. No matter what, money wills be exchanged, and honestly one of us would need to take a part time, 25 hour a week job to cover the costs of child care.
Now, we aren't drowning. We can afford it, but it takes money away from many other things, and that stinks.
Some people have a mortgage, student loans, car payments and child care payments to make. That's a lot, especially for families with a median income of $40,000 a year or so. I have no idea how that would work.
I don't have an answer, nor do I expect or want pity. It's just concerning. People don't make enough money for a parent to stay home, and the salary they gain is drastically cut by child care. It feels like you can never get ahead.
More on this story here: Child Care Aware
Image from Getty Images
Listen to pat McMahon on Y94 On Demand for FREE on our iHeartRadio App, and below..