OttoTHON Raised Nearly $196,000 For Sick Kids!
Y94 participated in OttoTHON at Syracuse University on Saturday! We want to thank the Students at Syracuse University for having us out to help raise $195,758.91 for the over 100,000 kids and families treated every year at the Upstate Golisano Children's Hospital! The students danced for 12 straight hours and got locked up in Y94s OttoTHON Jail, where people had to donate to get out! It was TONS OF FUN and we are so thankful to have participated in this great event! Check out the highlights...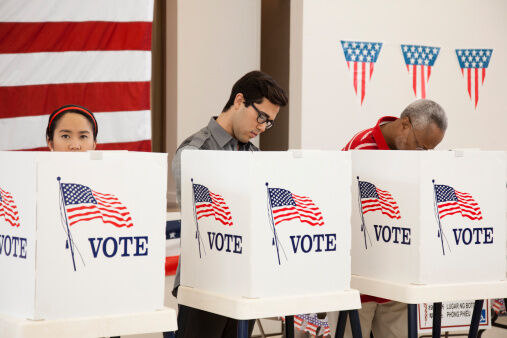 Tomorrow is Election Day. It's super important that you vote as these are the people who represent US. Now, if you don't know who to vote for, google it or you can check out Vote411.org. It's truly a non-biased site where you put in your address and it tells you not only where to go to vote, but also who you can vote for and what they think about the issues, side by side. t's a super easy and painless way to know who you're voting for tomorrow. Check it out here: https://www.vote411.org/
Also Trending if the world of Good News...
(24/7 News Source) An organization called Pizza to the Polls is literally feeding democracy. Americans are predicted to turn out to polls on Tuesday's midterm election in record high numbers, which means there will likely be some long lines. Pizza to the Polls will deliver pizzas to long lines at polling stations around the country to make sure an empty stomach isn't the reason an American doesn't cast their vote. To request the pizza simply go on the Pizza to the Polls website and report a long line. CLICK HERE FOR THEIR WEBSITE
A Texas restaurant is offering a lucky "puptern" 100-dollars an hour to cuddle their canines. Mutts Canine Cantina is a restaurant and dog park in Dallas and is seeking a puptern with superior puppy petting skills. The company posted the job on their Instagram page and said interested candidates should show off their puppy petting skills by tagging the restaurant in their photos and videos. The post said creativity is encouraged and applications will be accepted through November 12th. More here: Good News Network